Operational Risk Management protects and enhances shareholder value. 1SecureAudit enhances shareholder value as a primary benefit of its impact on operational risk management (ORM). 1SecureAudit provides Operational Risk Management and business audit solutions for vital industry sectors of our global economy. We deliver professional services that save lives, protect corporate assets and enables global enterprise business resilience.

Clients utilize our baseline knowledge, industry experience and ORM decision support to increase operational mission effectiveness by anticipating threats/hazards and reducing the potential for loss. Change and the speed of change continue to provide a challenging environment for Critical Infrastructure sectors such as Defense, Energy, Banking & Finance, Health Care, Pharmaceutical, Research & Technology, Transportation and Telecom DataTecture (Cloud Data Centers).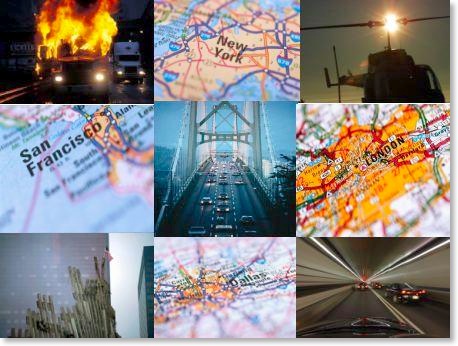 Some of the key trends include:

1. Innovations in products, technology and distribution / supply-chain.
2. The effect of globalization and regulatory modernization.
3. The convergence of capital markets and the ever evolving pace of competition.

The many challenges facing organizations today are forcing senior management to address the totality of risks and opportunities in various lines of business and in different markets and regulatory environments. Increasing the resiliency of critical infrastructure assets is a Homeland Security priority.

Corporate scandals and defaults; insurance company failures, data theft, legal actions, trading errors, supply-chain disruptions and corporate disasters have been regular features in the published press. An increasing number of major clients retain 1SecureAudit to help them mitigate risks in their corporate enterprise. In developing key partnerships with our clients, first we build relationships based on trust and mutual understanding. Secondly, we deliver a combination of strategy execution, software systems, business process and significant knowledge transfer to your employees.

Our business is focused on identifying threat and risk issues while proactively assisting our clients to mitigate operational risks on their own. Clients hire 1SecureAudit to take advantage of the services of a specialist team that is experienced in and focused on solving operational risk problems, especially in the area of vital information and physical infrastructure assets that provide continuity of the business supply-chain to the enterprise.

Do you think you're spending too much time with your team planning and training? You haven't. Success in your organization doesn't happen because everything goes according to the plan. It happens because you were prepared when things go wrong. The organizations whose team has planned for every possible scenario and trained together in live simulations will become the most successful in their strategy execution. Their missions will be accomplished on time and within budget.

Incidents of different severity and frequency are happening around you and your organization every day. Would your employees know what an incident looks like let alone know what to do next to mitigate the risk to them and the organization?

How can our team accomplish a mission that affects your critical operational functions while your staff can't produce a working quarterly plan? It's simple. 1SecureAudit teams operate with precision, speed and enthusiasm because they trust each other implicitly.


We are the "Quiet Professionals."
For more information and a comprehensive corporate capabilities brochure on how we can assist you with your operational risk functions, contact us at Info(at)1SecureAudit.com